Join our Cycle Safe Programme and receive a FREE SG Edition Waterproof Shell!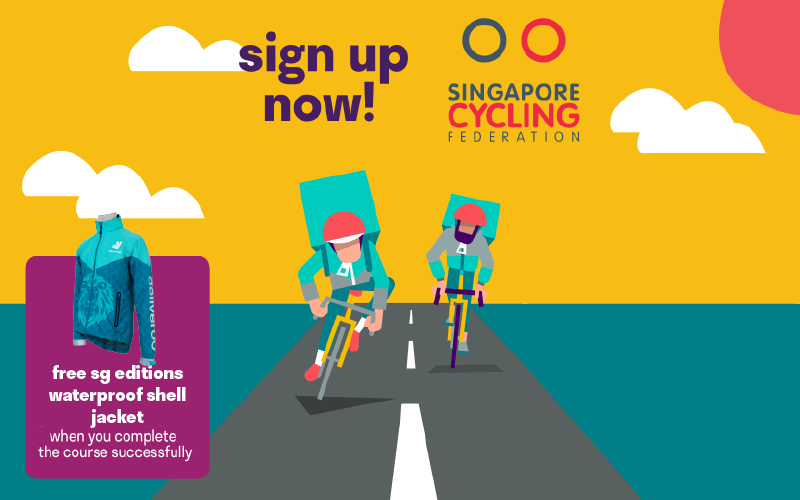 Here at Deliveroo, we recognise the risks that our riders face when riding on the roads and making deliveries. We're sincerely committed to equipping our riders with what they need to make every journey as safe as possible so they can ride home safely at the end of each day.
That's why we have partnered with the Singapore Cycling Federation to offer you the Cycle Safe Programme fully sponsored by us— meaning it is completely free of charge for you to attend!
Things you'll need:
Your own vehicle! [Compulsory]
Perks you'll get:
A free SG Edition Waterproof Shell!
Course information:
Theory review and Active Mobility Act
On- and off-road scenario discussions
Bicycle maintenance skills
Hands-on practical riding skills, e.g. sharp turning, hand signalling etc.
Sessions: Tues 28 Mar 2-5pm
Venue: Singapore Sports Hub, 100plus Promenade, 5 Stadium Drive Singapore 397631
You can book a slot and attend the course if:
You are a currently active cyclist rider with Deliveroo
**Please note that all courses are subject to cancellation in the event of unforeseen circumstances. If your session has been cancelled by SCF, you will be informed at the earliest possible time and be invited to book a future available course timing.