Attend a Defensive Riding Course – new slots open throughout 2023!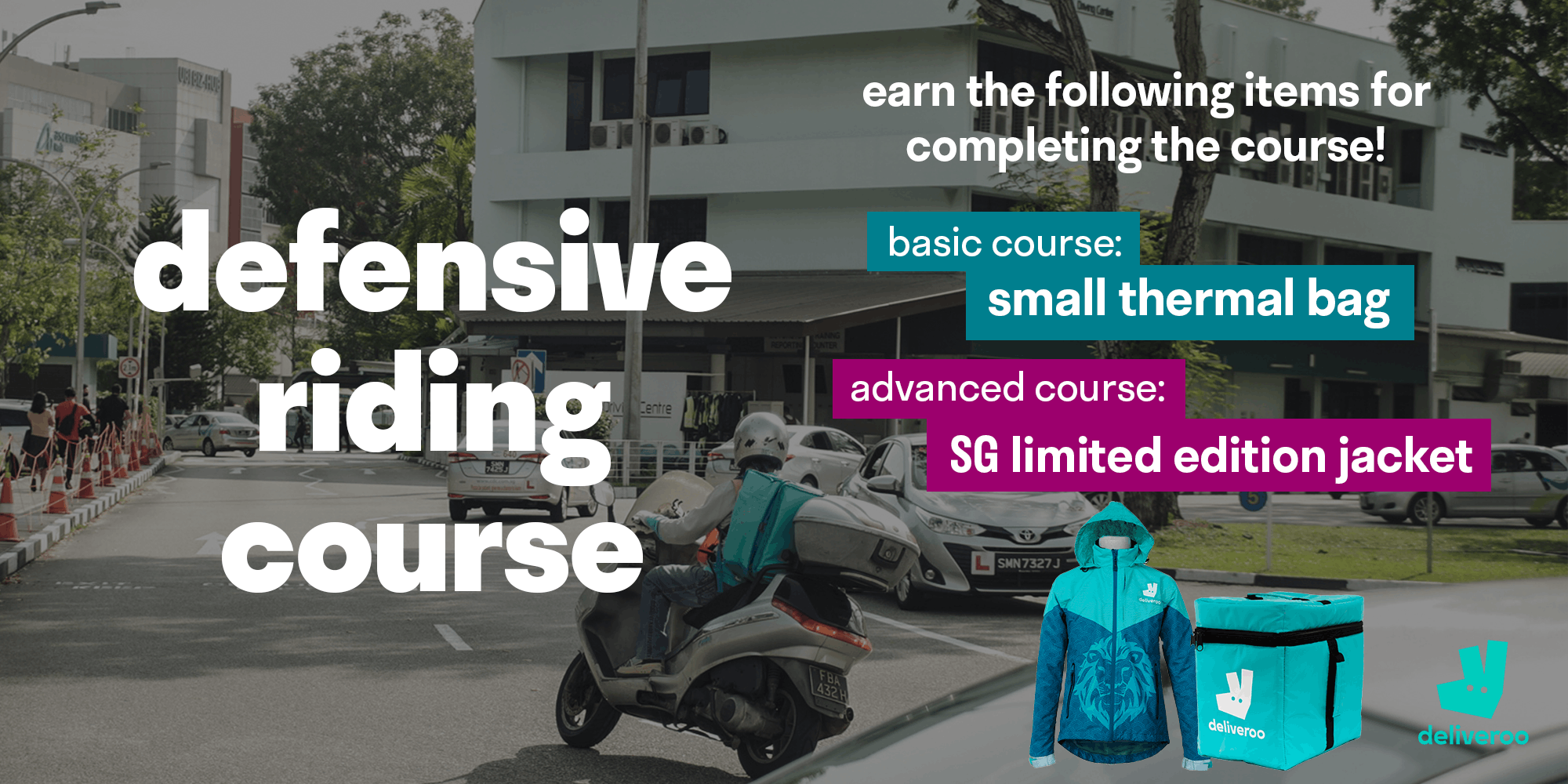 Hundreds of Deliveroo riders have attended the highly-rated Defensive Riding Course over the past two years, and picked up many important lifesaving skills for riding on the roads.
Book a slot for yourself and attend the Defensive Riding Course at ComfortDelgro Driving Centre completely free of charge! Riders who attend and complete the half-day Basic course will receive a Certificate of Completion and be sent a free Small Thermal Bag.
Riders who have not previously attended the Basic Defensive Riding Course with Deliveroo may register.
Venue: Comfortdelgro Driving Centre
Address: 205 Ubi Ave 4, Singapore 408805
Classroom: Refer to the TV screen located near the staircase
What to bring:
Driving Licence
Vehicle Insurance Certificate (hard/soft copy)
Helmet (PSB-approved)
Gloves
What to wear:
Mask
Jeans/long pants
Proper covered footwear
(Crocs, slippers, sandals, shorts, bermudas, etc. are not allowed)